The new name for high 5 sports
These are our current vacancies at Venture Camps. Please email [email protected] to apply for a position, giving detail of your experience and qualifications with an attached CV
Head of Gymnastics
We are looking for a qualified gymnastics coach to join our full time team.
This position is suited to a graduate in Sports Coaching/Physical Education who also holds a level 1 or 2 qualification in gymnastics (If level 1, should be working to level 2). The position also involves teaching other sport in PE lessons, so the candidate should have experience in teaching other sports also (primary schools).
This is an exciting position, as the successful candidate will be involved in developing our gymnastics programme and academy set up. The position involves teach PE throughout the week, after-school clubs and also lead coaching at our many holidays camps throughout the year.
Starting Salary £17,000 – £21,000 depending on experience and qualifications. Please email [email protected] to apply.
Holiday Camp Coaches (Flexible)
We are looking for qualified teachers, teacher assistants or coaches who are looking for additional work in the holidays, working at our holiday camps.
You are not obliged to work every school holiday, but instead you let us know the holiday weeks that work for you. This position is ideal for educational professionals looking to earn extra money throughout holiday time. Experience working with primary school children and also coaching sports or working in environments of play is preferred.
A fun packed working experience, if you love playing sport and playing games, this is a great position for you! Email [email protected] to apply and learn more.
Venues
Click the town nearest you
Reviews
My Children have been going to these camps for several years and absolutely love them! The staff are so friendly and super organised!
From the moment you sign your child in at camp you can tell how good the day is going to be. You see all the Karts and tracks all set up and the coaches immediately connect with the children and make them feel so at home!
My boys always come home happy and worn out! Which is a good thing! They always have the best time and tell us the different things they have done throughout the day.
Activities & Theme Days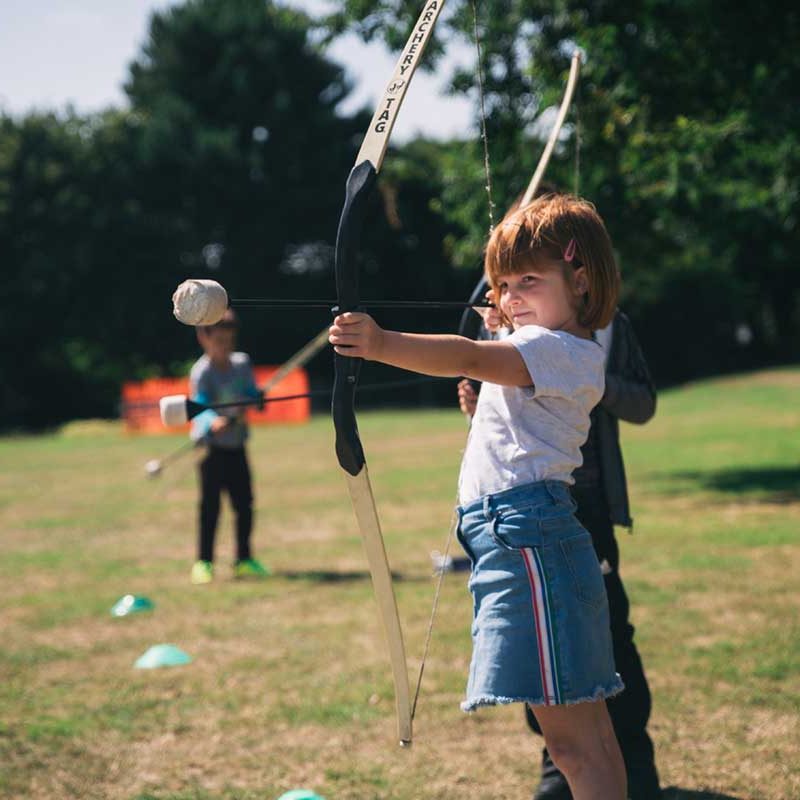 Archery Tag
Learn Archery skills throughout the day, building up to Archery Tag games in the afternoon. Archery tag is a dodgeball like game with bows and foam-tipped arrows. Utilise your Archery Skills, strategise and work as a team to win our epic capture the flag competitions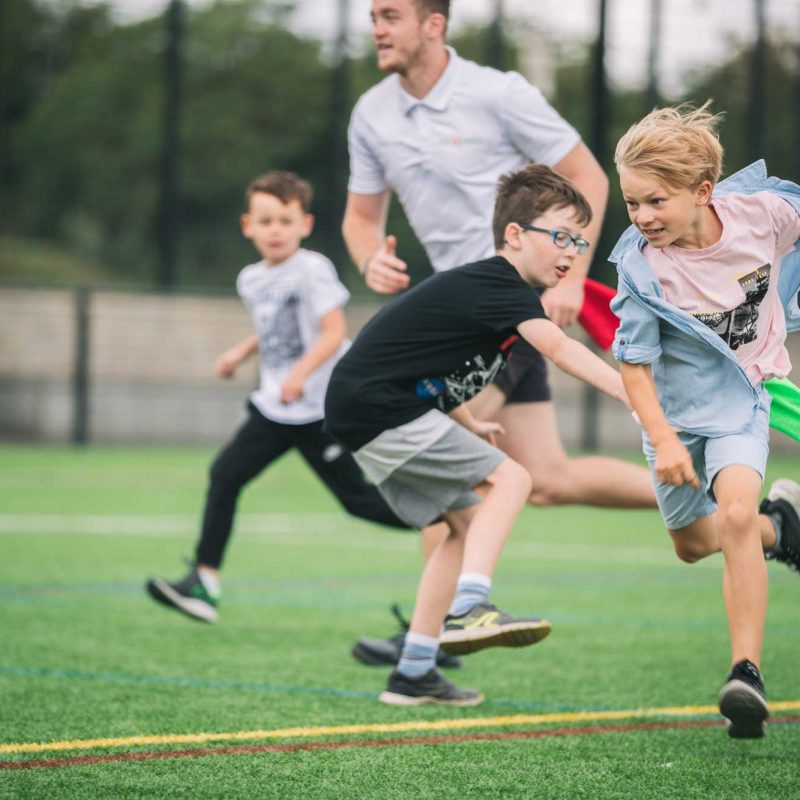 Inflatables and Crazy Games
Inflatable Obstacle Course, Sumo Suits and other inflatable fun. Children also take part in numerous fun games, multi-sports and of course lots of dodgeball games and tournaments. Great for children with lots of energy to burn!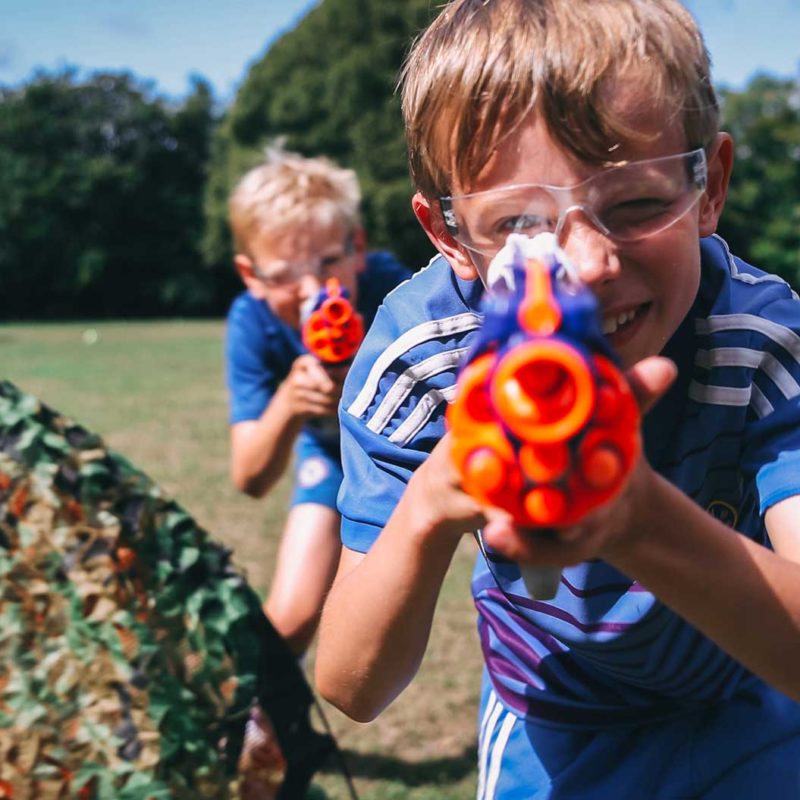 NERF Mission Spy
Complete our shooting range and prepare for capture the flag, VIP and cannonball run, whilst taking part in some epic NERF gun battles. All children wear protective goggles when playing and the coaches ensure that children do not fire too closely to each other and that no shots are made above shoulder height.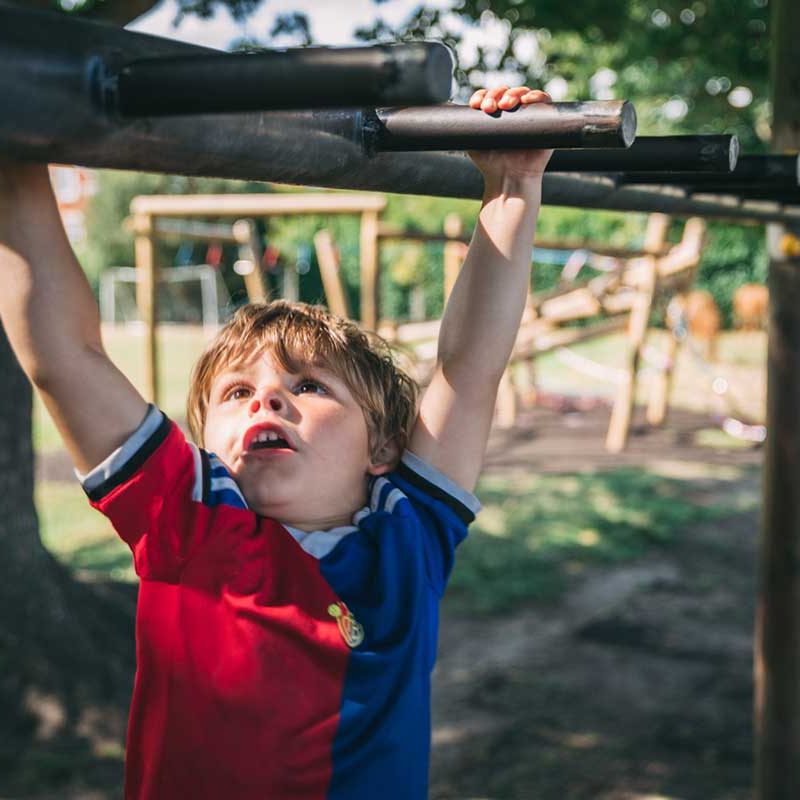 Ninja Warrior
Ninja Run, Cannonball Run and Ninja Chase! These are just some of the things we get up to on a Ninja Warrior day. Children train like Ninja's for the day, taking on obstacle courses, climbing challenges as well as problem solving and team games.